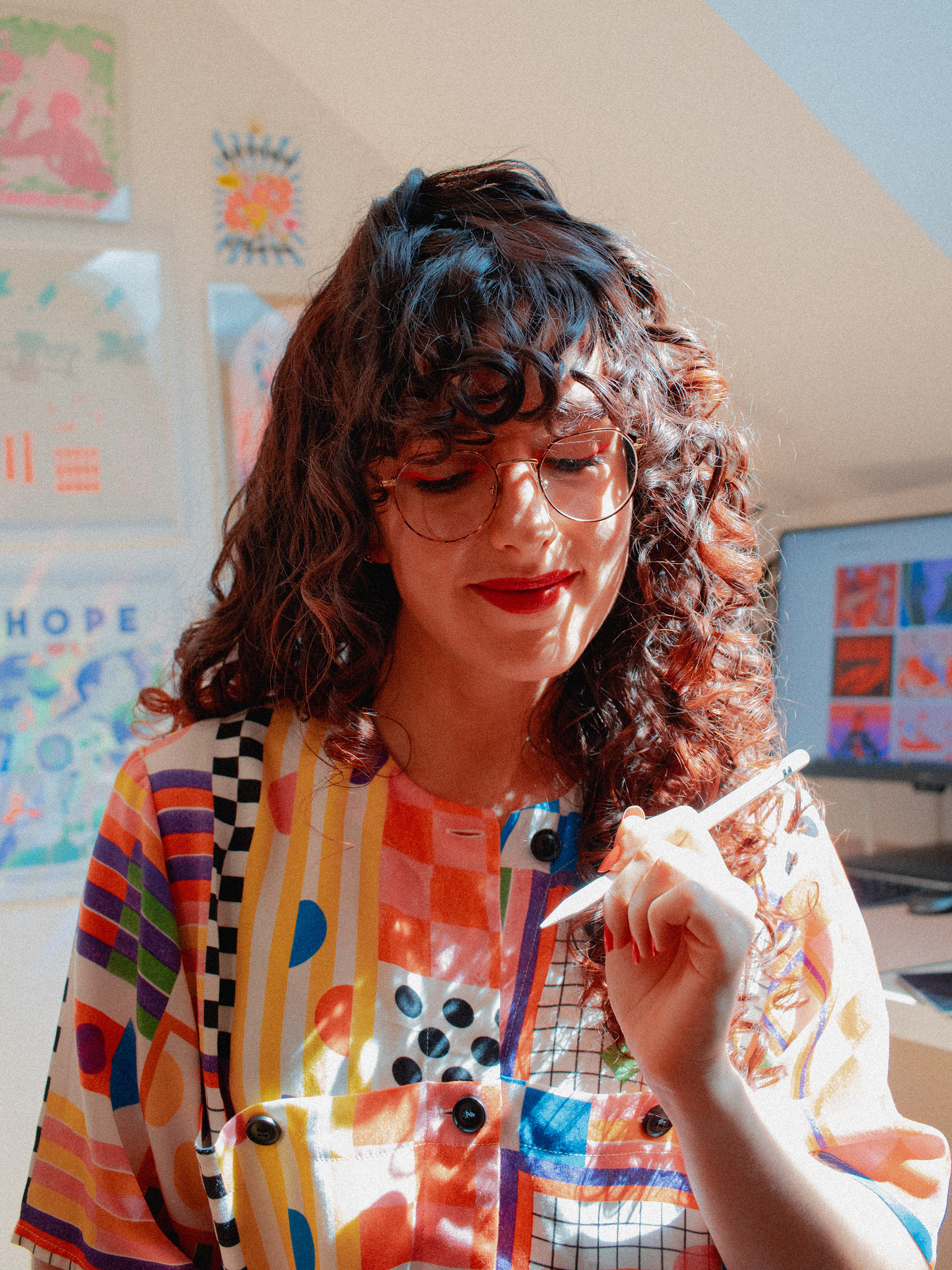 Hi! My

name

is Manon Louart.
I am a French Motion Designer & Illustrator, dog person and gardening enthusiast based in Angers, France
.

I graduated from UQAM (Montréal) in Graphic Design in 2017, and have been working as a Freelancer ever since. 
My work centers around meditative animated illustration featuring nature, fantasy, late 80's nostalgia and a heavy touch of bright red. 

I specialize in short animated loops and illustrated content for social and digital media. Sometimes I also make AR filters and teach Motion Design online. 
☺
→
Find my Motion Design courses here!
Illy Coffee
Apple
Topo Chico
Converse
Adidas
Adobe
Instagram 

Sowine
Bizarre Beasts
Radio C

an

ada
No Name
Want to work with me? Please tell me more 
about your project by writing me here:
hello.manonlouart@gmail.com 
☺